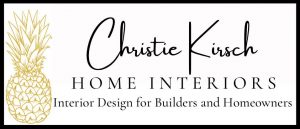 AWARD WINNING DESIGNER SUE KIRSCH MAKES DESIGN AND DECORATING AN ENJOYABLE SEAMLESS EXPERIENCE

Client Expectations… The concept of redoing a dated kitchen, bath or living space can be daunting. An experienced Interior Designer will properly manage the project and remove stress from the process. Our goal is to deliver projects that exceed expectations by utilizing a detailed professional approach while continually collaborating with our clients. This ensures the end product includes their desires, along with our suggested and agreed upon decorating and design elements.

Client Benefits… Engage with design professionals with years of experience to make the selection process enjoyable in choosing furniture, cabinetry, countertops, flooring, area rugs, lighting and plumbing fixtures, window treatments, as well as paint and wallpaper.

Client Successes… With extensive interior design experience of new home construction, home remodeling projects, design center management, model home design as well as home staging, you can be comfortable knowing your project regardless of size, will result in a pleasant and successful completion.